In making The Uprising I was fortunate enough to meet so many inspiring activists who contribute to the struggle for liberation. They are involved in a decolonial movement that is gaining ground across the globe. If you want to know more, get informed, become connected, check out these resources.
Boycott, Divestment, Sanctions Movement
The Palestinian BDS National Committee is the broadest Palestinian civil society coalition that works to lead and support the BDS movement for Palestinian rights. The broad consensus among Palestinian civil society about the need for a broad and sustained Campaign for Boycott, Divestment and Sanctions (BDS) resulted in the Palestinian Call for Boycott, Divestment and Sanctions (BDS) against Israel that was launched in July 2005 with the initial endorsement of over 170 Palestinian organizations. The signatories to this call represent the three major components of the Palestinian people: the refugees in exile, Palestinians under occupation in the West Bank and Gaza Strip and the discriminated Palestinian citizens of the Israeli state. The efforts to coordinate the BDS campaign, that began to grow rapidly since the 2005 Call was made public, culminated in the first Palestinian BDS Conference held in Ramallah in November 2007. Out of this conference emerged the BDS National Committee (BNC) as the Palestinian coordinating body for the BDS campaign worldwide. Find them on Facebook
Center of Study and Investigation for Decolonial Dialogues
Center of Study and Investigation for Decolonial Dialogues is a non-profit and non-governmental organization promoting research, knowledge-making, education (through seminars, workshops, exhibits, round-tables discussions, publications and video-making) and public policy to invent and work towards non-competitive horizons of life, of socio-economic organization and international relations. Non-profit and non-governmental organizations emerge from within civil and political society to address issues that are not supported or attended to by government and corporations. Their function is crucial in building futures that are beyond the regulations of States or the needs of the Corporations. In order for civil and political society to become relevant actors in social transformation and pointing out the limits of corporate values and state regulation, it is necessary to create institutions of knowledge-making not at the service of the state or corporations, but to the benefit of the civil society. Towards these ends, The Center of Study and Investigation for Decolonial Dialogues – currently collaborates in the organizing and hosting of three independent summer programs in Barcelona, Granada and Mexico City respectfully. Click here for more info.
Decolonial International Network
Decolonial International Network (DIN) is a network of activists and academics who work on decolonizing society on different levels, such as knowledge production and distribution, advocacy and activism. DIN has a strong focus on joining forces with other organizations and institutions in countries around the globe, sharing ideas and experiences, develop relations and build joint projects and campaigns. Find them on Facebook
DENK
"DENK defends the interests of all residents of the Netherlands. We oppose the double measure and fight injustice. Because injustice causes unrest in society, which promotes insecurity. We go against the spirit of the times, because we believe that there should be a balance again in the Netherlands. There is a increasingly louder and more visible demand from society for a new voice. It is time for a strong counter narrative. Movement DENK is a movement in which everyone can be themselves on the basis of tolerance and equality within the framework of the democratic constitutional state. The DENK movement aims to close the gap between politics and citizens. We want to make politics interactive and bring them closer to the citizens. With current communication technology that is possible. The DENK movement wants to connect the different realities and give a voice to people who do not feel heard by the established political parties. The DENK movement wants to encourage the Netherlands to think. The DENK movement stands up for the interests of all Dutch people. In addition, the DENK Movement aims to promote international justice." Find them on Facebook (please note DENK communicates in Dutch)
Histori Bersama
The main activity of Histori Bersama is to translate recent publications from Dutch and Indonesian media that refer to the colonial past and the Indonesian independence war (1945-1949.) "We believe that – besides the large distance and the difference in culture – also the language is a barrier that stands in the way of mutual understanding. For the Dutch audience it may be interesting to read how Indonesian articles talk about the colonial past including the Dutch military actions. And vice versa; Indonesians may be surprised to learn about the ideas and sentiments that live among Dutch people when it comes this particular history." Find them op Facebook
Islamic Human Rights Commission
The Islamic Human Rights Commission (IHRC) is an independent, non-profit, campaign, research and advocacy organization that stuggles for justice. Set up in 1997, IHRC is based in London, UK. IHRC has consultative status with the United Nations Economic and Social Council. IHRC work with different organizations from Muslim and non-Muslim backgrounds, to campaign for justice for all peoples regardless of their racial, confessional or political background. The research work of IHRC includes submitting reports to governments and international organizations, writing articles, monitoring the media, cataloguing war crimes and producing research papers on hate crime, discrimination, the nature of human rights and so on. The campaigns section produces alerts and works on short and long term campaigns, often including organizing vigils, letter writing campaigns, exhibitions etc. Find them on Facebook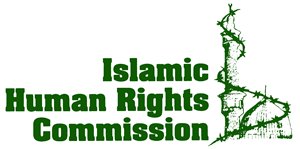 National Students for Justice in Palestine
National Students for Justice in Palestine (NSJP) is centered on freedom, justice, and equality for the Palestinian people, who have been living without basic rights under Israeli military occupation and colonialism since 1948. NSJP is an independent grassroots organization composed of students and recent graduates that provides support to about 200 SJP chapters on university and college campuses, as well as taking part in the broader national and global solidarity movements for Palestinian freedom, justice, and equality. Find the Dutch chapter on Facebook
Parti des Indigènes de la République
The Parti des Indigènes de la République (Party of the Indigenous of the Republic) is a space of autonomous organization of all those who want to engage in the fight against racial inequalities that confine blacks, Arabs and Muslims to a status similar to that of the natives in the former colonies: political marginalization, stigma of our cultures and religions (including the media), police brutality, racial profiling, discrimination in employment, housing, school, repressive immigration and neighbourhood residents, etc. More generally, the PIR fight against all forms of imperial domination, colonial and Zionist who founded the white supremacist internationally. Find them on Facebook
Foundation Komite Utang Kehormatan Belanda
Komite Utang Kehormatan Belanda (KUKB) was established on May 5th, 2005. KUKB operates in Indonesia and in the Netherlands. On April 4th, 2007, the committee became a foundation in the Netherlands. The foundation is a non-subsidized independent foundation. KUKB represents the interests of the (Indonesian) civilian victims who suffered during the Dutch colonial period under the violence of the war crimes committed by Dutch soldiers. KUKB fights for recognition and apologies of the Dutch government to the Indonesian victims, recognition for the war damage, robbery, rehabilitation and the suffering the Indonesian people have undergone. Click here for more info

Stop Blackface
Stop Blackface is an online platform which aims to connect different activists and campaigns who contest the practice as a part of the global struggle against racism and white supremacy. Blackfacing is a manifestation of the history of stereotyping, dehumanizing and oppressing black people. The racist practice is manifested in different ways across different countries in the world. Find them on Facebook
The Black Archives
The Black Archives is a unique historical archive for inspiring conversations, activities and literature from Black and other perspectives that are often overlooked elsewhere. The Black Archives documents the history of black emancipation movements and individuals in the Netherlands. The Black Archives is managed by the New Urban Collective. The Black Archives consists of unique book collections, archives and artifacts that are the legacy of Black Dutch writers and scientists. The approximately 3000 books in the collections focus on racism and race issues, slavery and (the) colonization, gender and feminism, social sciences and development, Suriname, the Netherlands Antilles, South America, Africa and more. As a result, The Black Archives provides book collections and literature which are not or little discussed in schools and within universities. The collections are intended as a start collection that can grow by gifts and collaborations with others. In this way, Black literature, knowledge and information is made accessible for study and research. Find them on Facebook