Since the release of The Uprising, the film has been screened by over 40 organizations in 8 different countries. With every screening I connected with networks committed to the decolonial struggle. Organizations featured in The Uprising as well as organizations inspired by The Uprising. If you want to know more, get informed, become connected, check out these resources.
Aralez
Aralez is a pan-decolonial network & grassroots organization based in Amsterdam. They actively foster inter-organizational collaborations towards decolonization. The aim is to gradually become a grassroots network and community that develops infrastructures for exchange of knowledge, skills and strategies. Herein, they aim to have inter- generational, inter-organizational, inter-diasporic and trans-generational impact, solidarity and exchange of knowledge and dialogue. Core activities include networking, community building, trainings, consultation and events. Find them on Facebook
Boycott, Divestment, Sanctions Movement
The Palestinian BDS National Committee is the broadest Palestinian civil society coalition that works to lead and support the BDS movement for Palestinian rights. The broad consensus among Palestinian civil society about the need for a broad and sustained Campaign for Boycott, Divestment and Sanctions (BDS) resulted in the Palestinian Call for Boycott, Divestment and Sanctions (BDS) against Israel that was launched in July 2005 with the initial endorsement of over 170 Palestinian organizations. The signatories to this call represent the three major components of the Palestinian people: the refugees in exile, Palestinians under occupation in the West Bank and Gaza Strip and the discriminated Palestinian citizens of the Israeli state. The efforts to coordinate the BDS campaign, that began to grow rapidly since the 2005 Call was made public, culminated in the first Palestinian BDS Conference held in Ramallah in November 2007. Out of this conference emerged the BDS National Committee (BNC) as the Palestinian coordinating body for the BDS campaign worldwide. Find them on Facebook
Bruxelles Panthères
Bruxelles Panthères is an autonomous space for reflection for all those who wish to engage in the fight against all inequalities and more particularly against those element based on race. The racial inequalities that confine immigrants and their descendants to a status similar to that of the natives in the former colonies: political invisibilisation, political and media stigmatization of our cultures and religions, police brutality, overrepresentation in the prison population, sexism , discrimination in employment, housing, leisure, school segregation, repression of immigration and residents of working-class neighborhoods in Brussels. More generally, they are fighting against all forms of imperial and colonial domination, including Zionism, which found and perpetuate white supremacy on an international scale. Find them on Facebook (please note Bruxelles Panthères communicates in French)
Center of Study and Investigation for Decolonial Dialogues
Center of Study and Investigation for Decolonial Dialogues is a non-profit and non-governmental organization promoting research, knowledge-making, education (through seminars, workshops, exhibits, round-tables discussions, publications and video-making) and public policy to invent and work towards non-competitive horizons of life, of socio-economic organization and international relations. Non-profit and non-governmental organizations emerge from within civil and political society to address issues that are not supported or attended to by government and corporations. Their function is crucial in building futures that are beyond the regulations of States or the needs of the Corporations. In order for civil and political society to become relevant actors in social transformation and pointing out the limits of corporate values and state regulation, it is necessary to create institutions of knowledge-making not at the service of the state or corporations, but to the benefit of the civil society. Towards these ends, The Center of Study and Investigation for Decolonial Dialogues – currently collaborates in the organizing and hosting of three independent summer programs in Barcelona, Granada and Mexico City respectfully. Click here for more info.
Centro Cultural de la Raza
San Diego's Centro Cultural de la Raza was founded in 1970 as a Chicano Community Cultural Center and functioned as an alternative space that encouraged and facilitated artistic growth and cultural interchange in the San Diego/Tijuana region. The Centro's mission is to promote preserve and create Mexican, Chicano,Indigenous and Latino art and culture. The Centro provides art classes and drama, music, dance and arts and crafts. Tours and presentations have been designed to give background on various cultural activities. The Centro's circular building has offices and workrooms, studios, a theater, and much wall space for mural projects. It is one of the largest Chicano cultural arts buildings in the Southwest. Find them on Facebook
Decolonial Dialogues
Decolonial Dialogues is a shared space for exchanging and advancing ideas and information about decolonizing knowledge – through activism, research, inclusive teaching and learning and creativity. It was established by a small group of researchers who first met at an event organised by the Sociological Review Foundation, convened as a follow-up workshop to the 2019 Annual Lecture given by the internationally renowned scholar and indigenous rights activist, Professor Linda Tuhiwai Smith (University of Waikato, New Zealand). During the workshop, Professor Linda Tuhiwai Smith spoke passionately about her Maori heritage and cultural values – especially the belief that all people, as well as all living and non-living things, are related. This Maori belief in universal relationality was seen as central to the de-privileging of humans as exceptional beings, somehow set apart from the rest of nature. Consequently, the concept of relationality was valued by the Professor as key to the way activists, researchers, teachers and other creative professionals from all walks of life should reflect upon and demonstrate our respect for everything in the world – from the local, to the global – treating everyone and everything within our communities and in the natural environment with great care, respect and gratitude. Following the workshop, a sub-group of the 15 delegates from the participating cohort of researchers began to engage in further critical conversations about effective ways to apply the many decolonial methodologies espoused by Professor Linda Tuhiwai Smith into our respective areas of scholarship and teaching, within and beyond academia. Specific dialogues between Riadh Ghemmour and Carol Ann Dixon became the catalyst for developing this site's structure and initial content – launched in April 2020. It is their hope that this embryonic shared space will be shaped by a much broader network of creative ideas and critical perspectives, expressed and advanced via a growing group of new contributors and co-moderators. Click here for more info.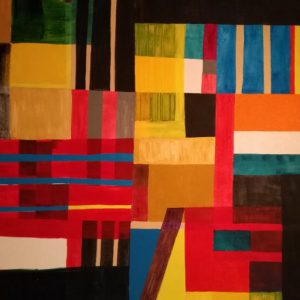 Decolonize Groningen
Decolonize Groningen is part of Movement X, a network of activists based in Belgium and the Netherlands. They approach society from a decolonial perspective in order to advance a society of radical equality. Find them on Facebook
Decolonial International Network
Decolonial International Network (DIN) is a network of activists and academics who work on decolonizing society on different levels, such as knowledge production and distribution, advocacy and activism. DIN has a strong focus on joining forces with other organizations and institutions in countries around the globe, sharing ideas and experiences, develop relations and build joint projects and campaigns. Find them on Facebook
DENK
"DENK defends the interests of all residents of the Netherlands. We oppose the double measure and fight injustice. Because injustice causes unrest in society, which promotes insecurity. We go against the spirit of the times, because we believe that there should be a balance again in the Netherlands. There is a increasingly louder and more visible demand from society for a new voice. It is time for a strong counter narrative. Movement DENK is a movement in which everyone can be themselves on the basis of tolerance and equality within the framework of the democratic constitutional state. The DENK movement aims to close the gap between politics and citizens. We want to make politics interactive and bring them closer to the citizens. With current communication technology that is possible. The DENK movement wants to connect the different realities and give a voice to people who do not feel heard by the established political parties. The DENK movement wants to encourage the Netherlands to think. The DENK movement stands up for the interests of all Dutch people. In addition, the DENK Movement aims to promote international justice." Find them on Facebook (please note DENK communicates in Dutch) 
Histori Bersama
The main activity of Histori Bersama is to translate recent publications from Dutch and Indonesian media that refer to the colonial past and the Indonesian independence war (1945-1949.) "We believe that – besides the large distance and the difference in culture – also the language is a barrier that stands in the way of mutual understanding. For the Dutch audience it may be interesting to read how Indonesian articles talk about the colonial past including the Dutch military actions. And vice versa; Indonesians may be surprised to learn about the ideas and sentiments that live among Dutch people when it comes this particular history." Find them op Facebook
Islamic Human Rights Commission
The Islamic Human Rights Commission (IHRC) is an independent, non-profit, campaign, research and advocacy organization that stuggles for justice. Set up in 1997, IHRC is based in London, UK. IHRC has consultative status with the United Nations Economic and Social Council. IHRC work with different organizations from Muslim and non-Muslim backgrounds, to campaign for justice for all peoples regardless of their racial, confessional or political background. The research work of IHRC includes submitting reports to governments and international organizations, writing articles, monitoring the media, cataloguing war crimes and producing research papers on hate crime, discrimination, the nature of human rights and so on. The campaigns section produces alerts and works on short and long term campaigns, often including organizing vigils, letter writing campaigns, exhibitions etc. Find them on Facebook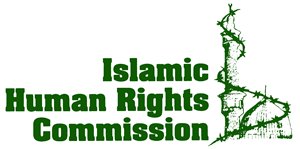 National Students for Justice in Palestine
National Students for Justice in Palestine (NSJP) is centered on freedom, justice, and equality for the Palestinian people, who have been living without basic rights under Israeli military occupation and colonialism since 1948. NSJP is an independent grassroots organization composed of students and recent graduates that provides support to about 200 SJP chapters on university and college campuses, as well as taking part in the broader national and global solidarity movements for Palestinian freedom, justice, and equality. Find the Dutch chapter on Facebook
Parti des Indigènes de la République
The Parti des Indigènes de la République (Party of the Indigenous of the Republic) is a space of autonomous organization of all those who want to engage in the fight against racial inequalities that confine blacks, Arabs and Muslims to a status similar to that of the natives in the former colonies: political marginalization, stigma of our cultures and religions (including the media), police brutality, racial profiling, discrimination in employment, housing, school, repressive immigration and neighbourhood residents, etc. More generally, the PIR fight against all forms of imperial domination, colonial and Zionist who founded the white supremacist internationally. Find them on Facebook (please note Parti des Indigènes de la République communicates in French)
Foundation Komite Utang Kehormatan Belanda
Komite Utang Kehormatan Belanda (KUKB) was established on May 5th, 2005. KUKB operates in Indonesia and in the Netherlands. On April 4th, 2007, the committee became a foundation in the Netherlands. The foundation is a non-subsidized independent foundation. KUKB represents the interests of the (Indonesian) civilian victims who suffered during the Dutch colonial period under the violence of the war crimes committed by Dutch soldiers. KUKB fights for recognition and apologies of the Dutch government to the Indonesian victims, recognition for the war damage, robbery, rehabilitation and the suffering the Indonesian people have undergone. Click here for more info

RaCE Network
The Race, Class and Ethnicity (RaCE) Interdisciplinary Research Network was inaugurated in October 2018. It was developed as a response to the current and historic realities woven into the lived experiences of race, class, and ethnicity in everyday locations. The fundamental logics of the network are that societal concerns related to economy, poverty and racisms retain their power as influencing factors in everyday places and spaces. How these three intersecting social constructs are understood and materialise are of central concern to the Equality Act 2010 and to the requirements of public bodies to develop anti-discriminatory and inclusive practices. The RaCE network has received funding from the University of Sunderland for its first three years in keeping with the core value of the University's Strategic Plan for 2016-2021 to be inclusive and to celebrate 'its diverse culture where everyone's contribution is welcomed and valued'. The RaCE network, therefore, has established, through its aims, a set of underlying principles geared towards dismantling structural and everyday barriers which contribute to the persistence of inequalities in our contemporary world as it sees this mission as fundamental to developing an inclusive society. Find them on Facebook

Scotland Against Criminalising Communities
Scotland Against Criminalising Communities (SACC) campaigns against laws and policies whose effect is to criminalise political and community activity. We are particularly concerned about the extensive powers of this kind contained in Britain's anti-terrorism laws. These laws are shaped by foreign policy and are built on a dangerously broad definition of "terrorism." They are unjust and racist. Acts of terrorist violence are best prosecuted under the ordinary criminal law. Terrorism in the UK can only be prevented by ending the UK's involvement in aggressive wars and its support for oppressive regimes. SACC joins with the Stop the War Coalition in calling for an end to the so-called "war on terror" – in fact a war for resources and geo-strategic leverage – waged by the UK, the US and their allies. SACC stands against racism, especially state and institutional racism. Find them on Facebook
Stop Blackface
Stop Blackface is an online platform which aims to connect different activists and campaigns who contest the practice as a part of the global struggle against racism and white supremacy. Blackfacing is a manifestation of the history of stereotyping, dehumanizing and oppressing black people. The racist practice is manifested in different ways across different countries in the world. Find them on Facebook
The Black Archives
The Black Archives is a unique historical archive for inspiring conversations, activities and literature from Black and other perspectives that are often overlooked elsewhere. The Black Archives documents the history of black emancipation movements and individuals in the Netherlands. The Black Archives is managed by the New Urban Collective. The Black Archives consists of unique book collections, archives and artifacts that are the legacy of Black Dutch writers and scientists. The approximately 3000 books in the collections focus on racism and race issues, slavery and (the) colonization, gender and feminism, social sciences and development, Suriname, the Netherlands Antilles, South America, Africa and more. As a result, The Black Archives provides book collections and literature which are not or little discussed in schools and within universities. The collections are intended as a start collection that can grow by gifts and collaborations with others. In this way, Black literature, knowledge and information is made accessible for study and research. Find them on Facebook
UNDIVIDED for KU Leuven
The main goal of UNDIVIDED is to make the university more inclusive on the three main domains the university is working on, namely: education, research and public service. UNDIVIDED brings students and staff together to make diversity more visible, to influence the policy and to learn from each other. UNDIVIDED is a bottom-up initiative that functions independently from the official KU Leuven policies. This means on the one hand that ideas and initiatives put forward by UNDIVIDED cannot be seen as official KU Leuven policy. On the other hand this independent position is necessary to work flexibly and without restrictions from the official KU Leuven policy lines. UNDIVIDED is facilitated by the Diversity Office of KU Leuven. Within the diversity policy of KU Leuven, the diversity platform takes an important role in being a bottom-up voice that gives advice grounded in student experience. Find them on Facebook